Outcall massage or also known as 'mobile massage' or 'massage at home' is one of the services provided by massage company to ease your massage experience, should you are swamped with work or rather just stay at home than going out. More conveniently, you can ask the masseur to come to whenever you are staying; your house, hotel room, workplace, etc. Simply put, outcall massage is a convenient service where the massage therapist travels to your place of choice, instead of you coming to their massage studio or competing to book an appointment to get a slot in their limited massage sessions.
Fret not, the only difference that you will notice on outcall massage versus on-site massage studio is the venue where you are getting the massage. It will be the same massage experience as the massage therapist will bring all necessary equipment. They will also be packing and cleaning up your place after the session. After all, their job is to give you physical relief and mind relaxation as you just enjoy the massage session.
When you contact the massage centre to use the outcall massage service, you can discuss with the therapist on type of massage that you want, the length of the massage session, and how much is the rate. In addition, they can consult or recommend you on the suitable massage style. There are many available styles to choose from as the therapists are all professional and well-trained. Examples of the massage style are traditional massage, tantric and sensual massage, deep-tissue massage, Balinese, and others. Each massage style offers distinctive benefits and if you are not sure, they can always consult you accordingly.
Who Should Use Outcall Massage Service?
As the nature of outcall massage is to get the masseur to your place, it is literally for everybody! Particularly in this Covid-19 pandemic where you must lessen and limit your time outside, it is very advisable for you to use outcall massage.
Most importantly, it is suitable for those who have busy schedule and hate the traffics. You also can avoid the hassles of getting dressed up, commuting or looking for parking space  just for the sake of getting a massage where you can actually have it done at your own place. Outcall massage can be considered as a reward after your long, tiring day of working from home or work meetings.
Besides, outcall massage is favourable for disabled clients who have difficulties of going out of the house. Sick patients, bed-ridden or terminally-ill clients can benefit from this outcall massage service.
Tips and Tricks on Choosing Outcall Massage Service
To fully maximize your outcall massage experience, here are some tips and tricks that you may practice:
Request the outcall massage to your place where you feel most comfortable. If possible, you can rent a hotel room for an hour or two for the massage session.
Seek a masseur that can perform several styles of massage, just in case you want to change the massage style last minute. You may ask them to describe briefly on each massage style procedures or benefits.
Developing trust and good relationship with the masseur can be beneficial in a long run as you are now comfortable with them. Especially if they are professional and can deliver many massage styles, you can just stick with them.
Change your massage style from time to time as it depends on your health concerns and stress levels. Sometimes, you can try new massage style for new experience.
Read the testimonials and online reviews of the massage company. This will reassure you with their business services quality and what to expect.
Make sure that the pricings and rates fit your budget.
Discuss thoroughly on the services provided by the massage company; particularly on the massage styles offered, location coverage, and hidden charge (travel charge).
Benefits of Massage
There are several styles of massage and each of them brings unique health benefits. Essentially, all massage styles aim to rejuvenate and refresh your mind and physical. Here listed the benefits of several massage styles.
Traditional Malay:
Combination of massage techniques such as kneading (applying pressure onto muscles), hacking (light and fast movements), and effleurage (repeated circular movement stroked using hand palm)
Revitalise sore and tired muscles
Increase blood circulation
Relaxation of massage area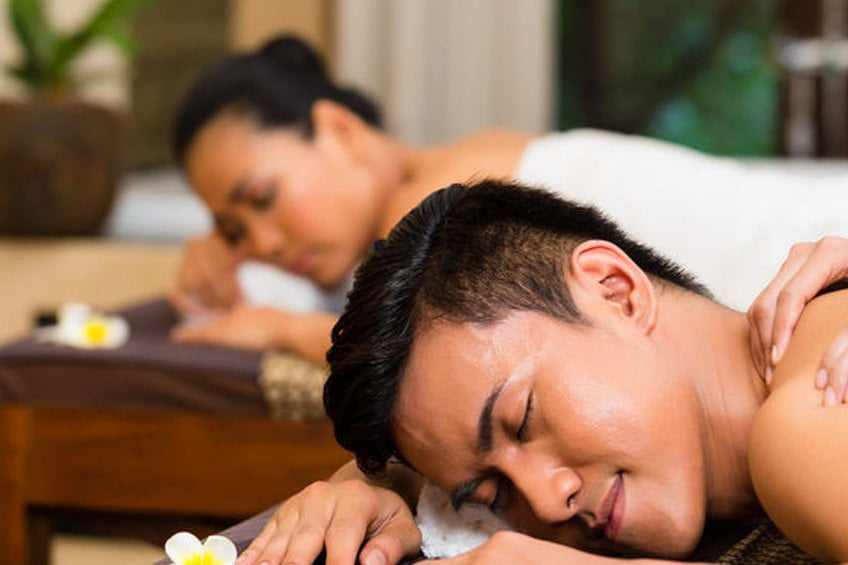 Swedish massage
Using hand, forearm, and elbow to manipulate the underlying muscles.
Increase blood circulation
Enhance range of motion for stiffed muscles
Improve mental and physical relaxation
Balinese
Combining deep-tissue massage by gentle stretching, skin rolling, and acu-pressure with aromatherapy to give calming healing experience.
Reduce stress level
Stimulate blood flow to the massage area
Nourish and soften the skin
Relieve stiffed muscles
Aromatherapy
Gentle and relaxing touch with calming essential oil infused air environment to promote enhanced emotional and psychological positive responses.
Mind relaxation to treat insomnia
Rejuvenation of body and mind
Reduce anxiety and early depression syndromes
Tantric and sensual massage
Enhancing sensual arousal and intimacy by restoring balanced energy to the body.
Improve health and vitality
Promote relaxation and clear the mind
Reduce stress level
Conclusion
Massage is a beneficial physical therapy to make us relaxed physically and mentally. With our current situation and busy schedule, outcall massage service is preferred as it is highly advantageous. This outcall concept might be our new and practicing norm when it comes to massage service because it gives your similar massage experience at your own convenience. Whatsapp: Whatsapp to book your first outcall massage.